The Trump effect | CBC News
'Outside of his tweeting, I like the results'
Trump's supporters in Michigan are certainly enthusiastic. Along with the thousands who attended the Muskegon rally, hundreds more who had waited in line for hours but were unable to get in stuck around to watch the president on a big video screen outside the venue.
"To see a sitting president come to your hometown is once-in-a-lifetime," said Todd Twining, who attended the rally with his wife, Mary. He said it was something worth recounting "to our kids, to our grandkids, that we were part of this, in the middle of a pandemic, in the middle of all the chaos and division that's going on."
The Twinings credit Trump for a booming, pre-pandemic economy. Todd Twining said that never before had he seen so many "Help Wanted" signs in Michigan as he had under Trump. He also said that as a result of the tax cuts Trump approved in 2017, the furniture company he works at is spending millions of dollars on new machinery.
"You see more enthusiasm than 2016. More people are not afraid to come out and show their support," Twining said.
Trump is counting on continued support in Calhoun County, which includes the Rust Belt city of Battle Creek, the headquarters for cereal manufacturer Kelloggs. In 2012, Obama beat Republican presidential candidate Mitt Romney here by two per cent, yet Trump crushed Clinton by more than 12 per cent four years later.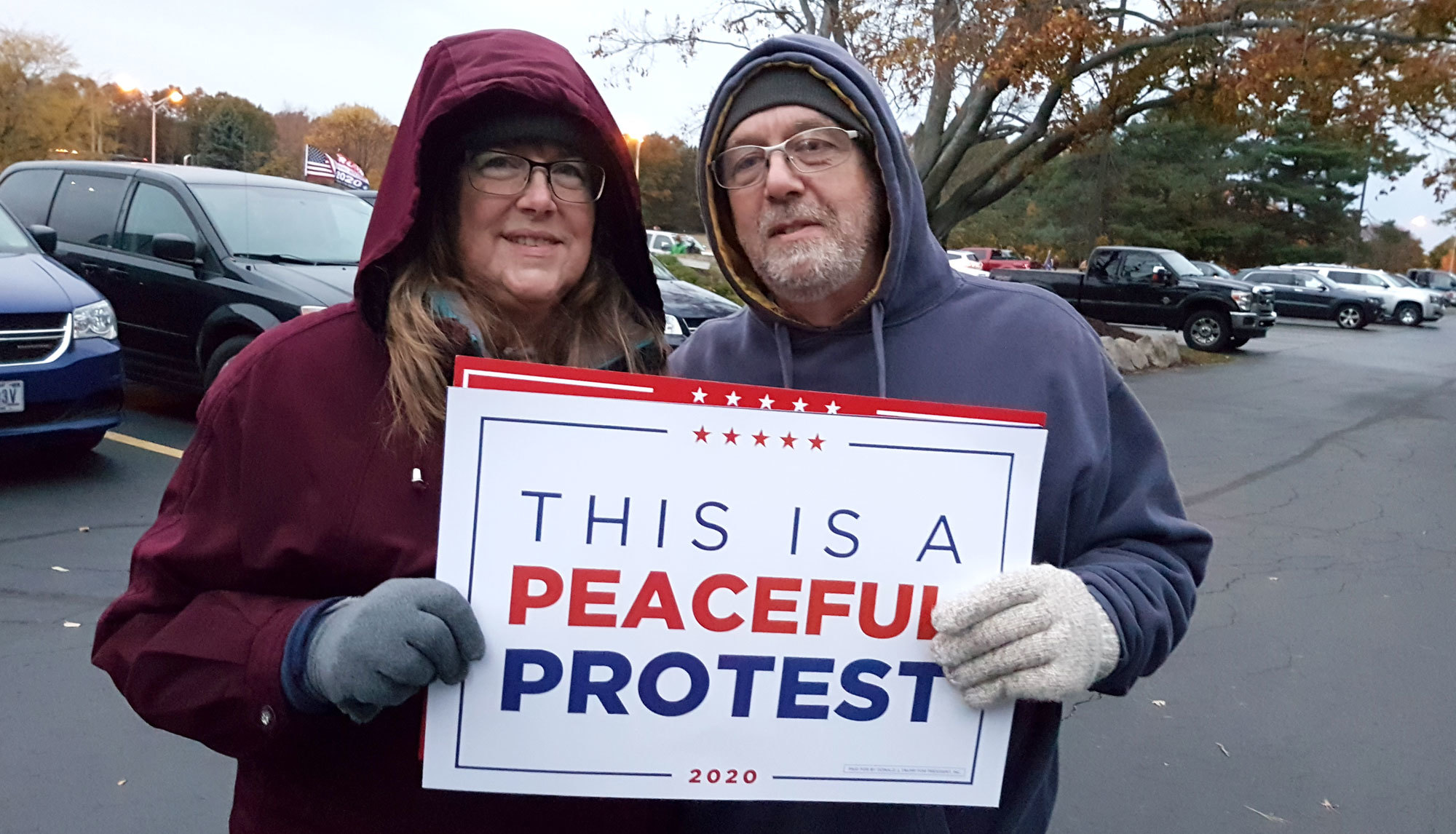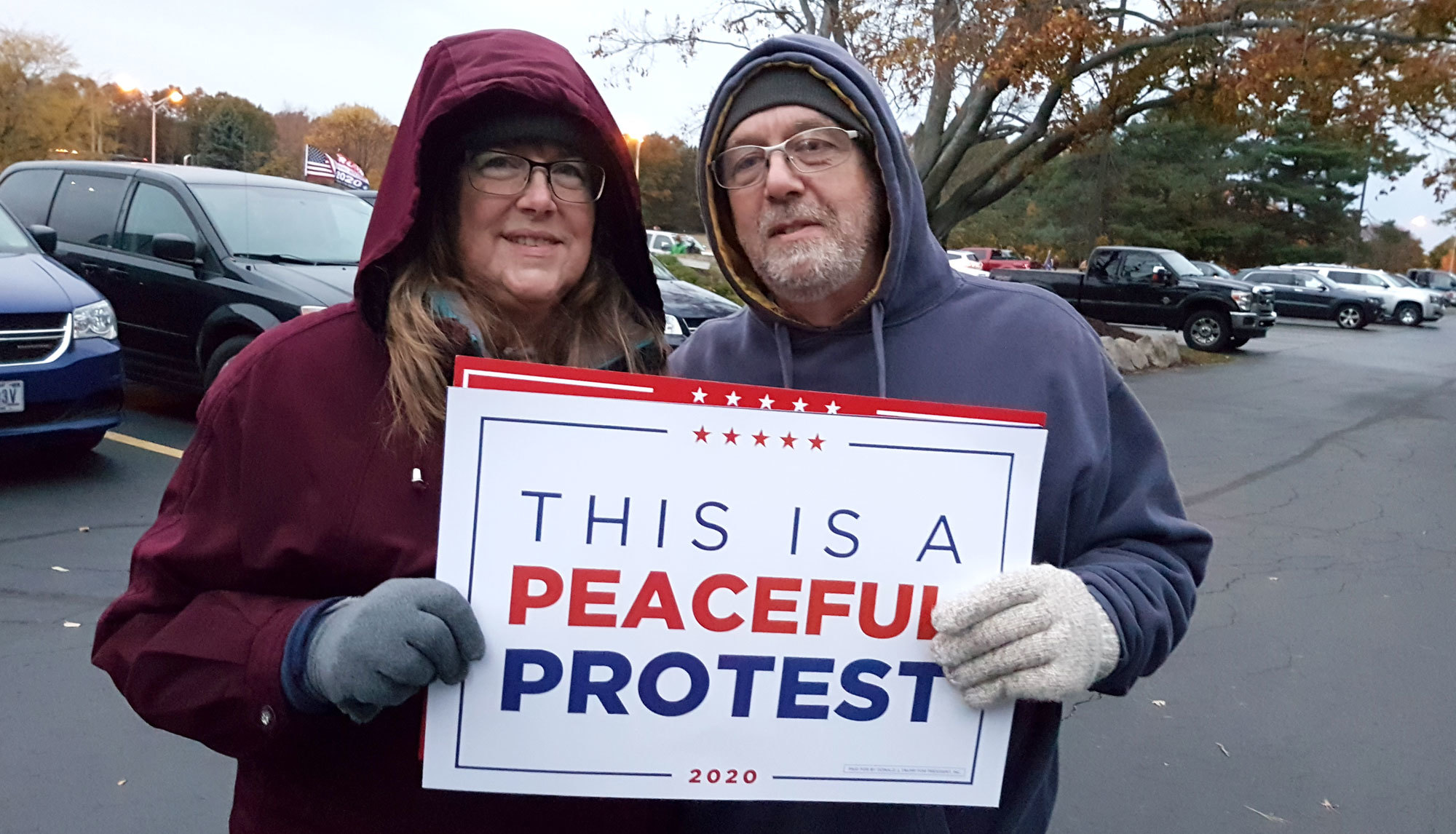 One eager Trump supporter is Republican Dave Morgan, who is running in this election cycle for the Michigan House of Representatives. Morgan is on a leave of absence from his job as an Amtrak engineer and is a proud Teamster. He's also the former chairman of the Calhoun County Democratic Party.
"I was tired of having to be outraged all the time," said Morgan. "In the Democratic Party, it seems like you focus more on protesting, outrage, resistance, and I'm more about results. I'm getting too old to be upset every day of my life."
He credited his party switch, in part, to labour issues. Morgan thought NAFTA was a disaster and that the USMCA deal Trump negotiated to replace it was a win for everybody, particularly the auto industry in Michigan, which he said has seen a big turnaround.
"I'm hoping he wins [again]," Morgan said. "I think outside of his tweeting, I like the results."
Jeannie Burchfield, chair of the Calhoun County Republican Party, calls Trump's policies "indisputably good." It's a sentiment she said is echoed by the volunteers and supporters she meets every day, including people from different ethnic communities who reject the accusations that Trump is racist or that he refuses to denounce white supremacy.
These supporters blame the media for fuelling these labels, she said, and are more focused on job security and, most importantly for many, strengthening their 401(k), the employer-sponsored retirement plan. "The media doesn't stand a chance against people's actual 401(k)," she said.
One of Burchfield's volunteers helping to spread the word about Trump is 19-year-old Nathan Halder, youth chair for the Calhoun County Republican Party, who has already cast his ballot  — his first in a presidential election — for Trump.
Just hours before Trump's rally in Muskegon, Halder and two other young Republican volunteers were out knocking on doors in a Battle Creek neighbourhood, trying to convince homeowners to cast their vote for the president.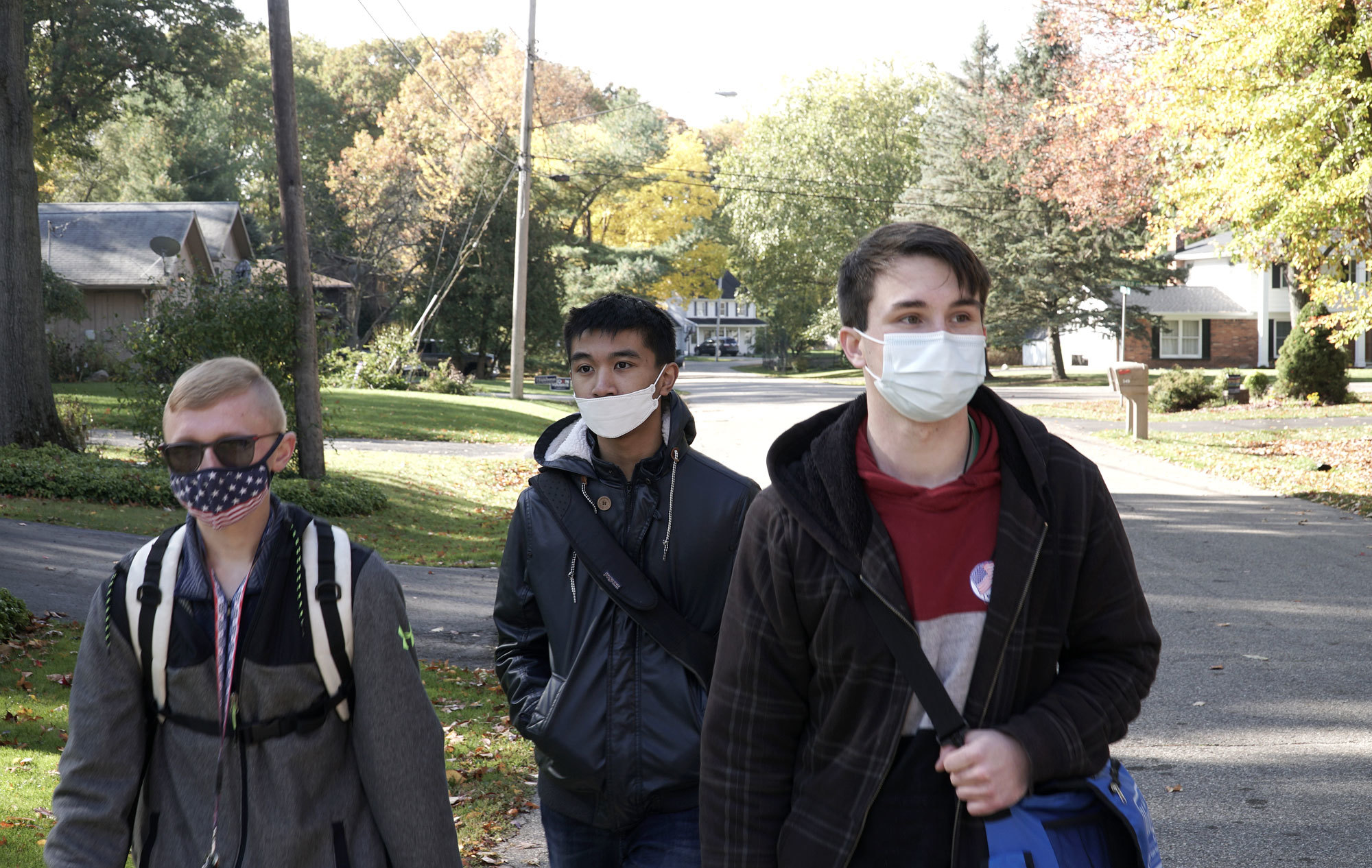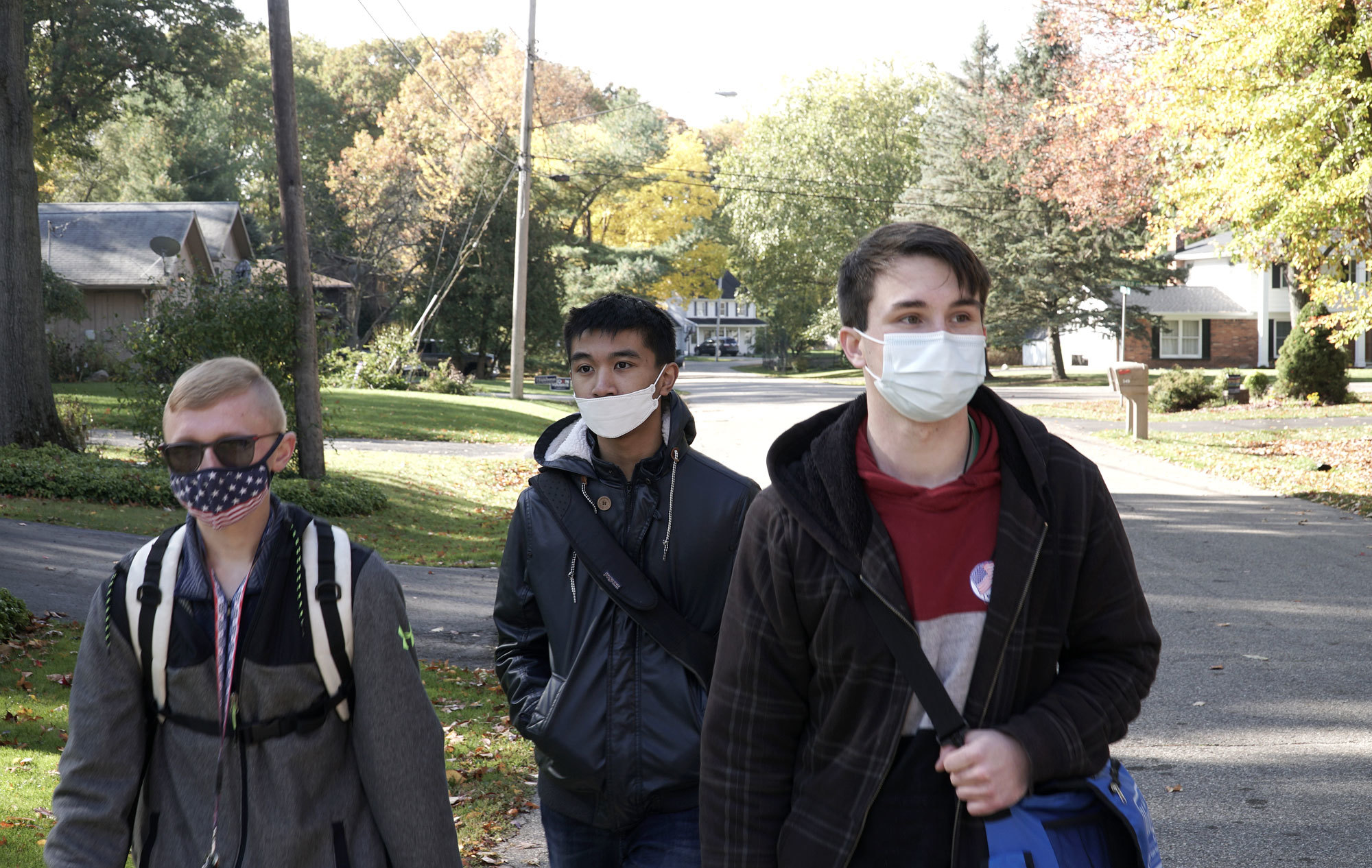 Some were receptive to the message, such as the three men inside the garage of one home, dressed in hunting clothes as they carved up a deer that one of the men had just killed with a bow and arrow.
Halder repeated his rehearsed opening line that Trump had created the best economy in 50 years and that if anyone can get it back on track, it's him. Perhaps reading the room, Halder also stressed that unlike Biden, Trump is staunchly pro-Second Amendment, which guarantees every American the right to bear arms.
"How can we have a president that's not for the Second Amendment," said the one man. "You're president, and you're going to go against it?"
Kathy Heath, a retired school teacher, also needed no convincing from Halder. She, too, will vote for Trump, whom she believes has stood up to other countries with the message that the U.S. won't be pushed around anymore. That said, she admitted she doesn't like Trump's personality. "I just wish he would keep his mouth shut."
Not everyone in this neighbourhood appeared to be keen on the president, including the occupants of a house with a "Pro-America, Anti-Trump" sign posted in the yard. Halder decided to bypass that home — that is, until resident Jim Barron came out to chat.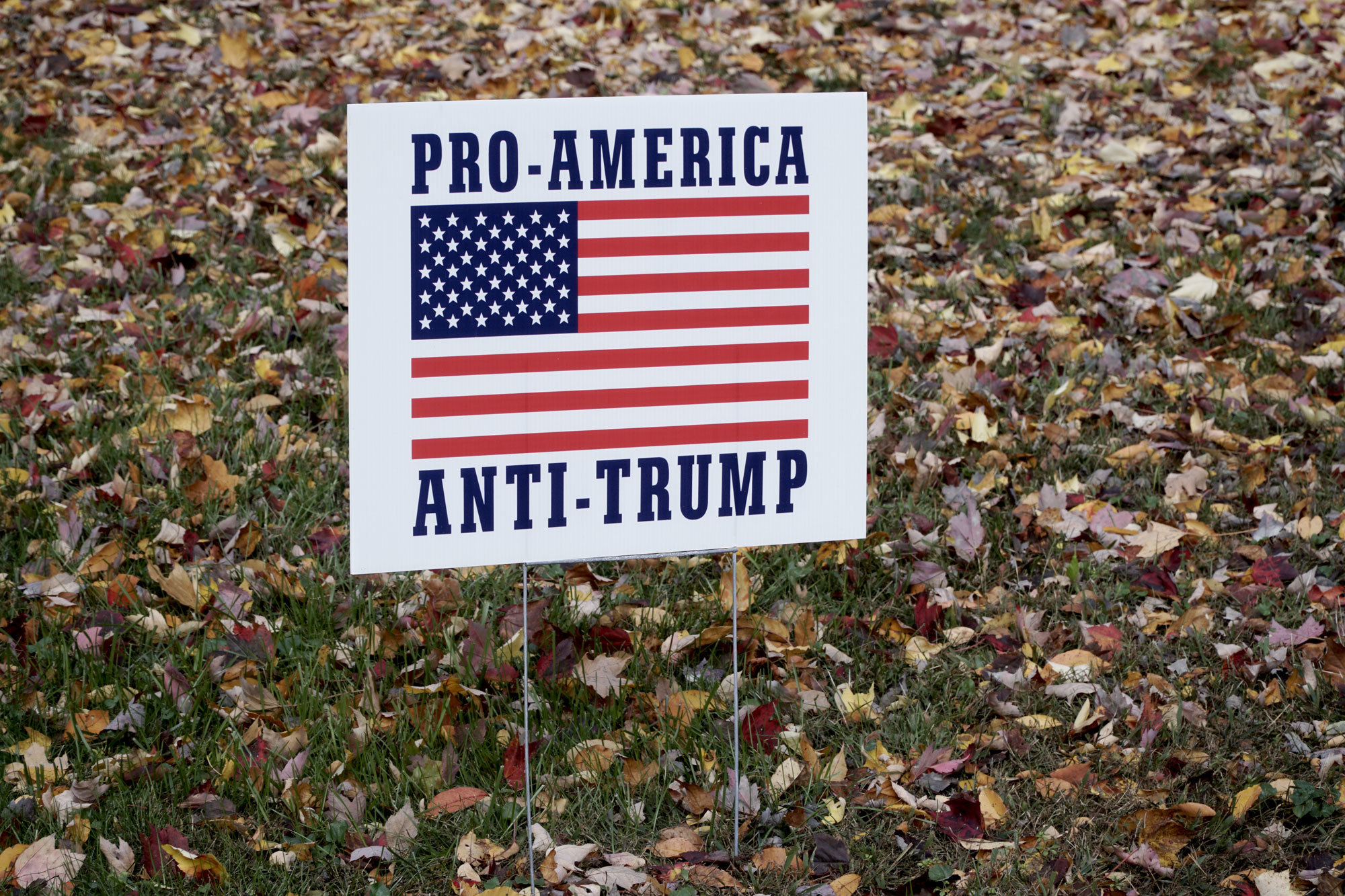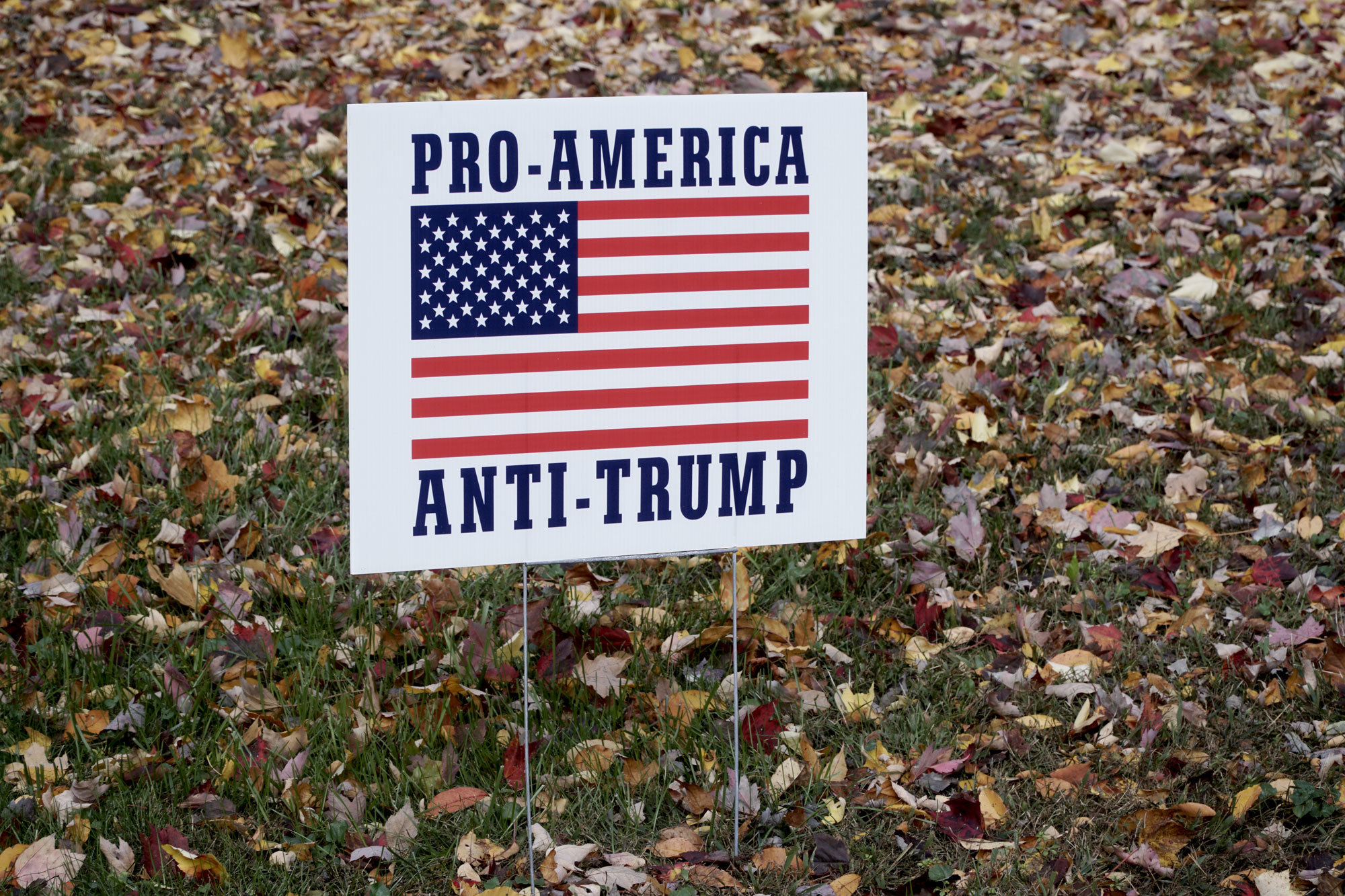 "Yeah, there's zero chance I'm voting for that guy," Barron told Halder. "Yeah, there's no way in hell. My parents are both at home right now with COVID, and I think the president has done a horrible job of handling COVID-19."
Then Barron asked the young volunteer,"So, you guys think he's handled the virus well?"
While Calhoun County has seen a significant spike in COVID-19 cases, Halder defended Trump's actions, saying the president shut down travel from Europe and China, something he claimed Biden was initially against.
Barron countered by saying the president could have imposed a mask mandate and that he was "talking shit about Biden wearing a mask" when he himself may have already been infected with the coronavirus during the first presidential debate on Sept. 29.
"The president is out there saying, 'It's not a big deal, I feel better than I've ever felt before,'" Barron said. "Well, that's cool you can get all these advanced treatments. My dad can't get that. He's just at home, laid out but suffering for weeks, and the president's on TV saying, 'No big deal' about it."
The back and forth between Halder and Barron stayed polite, and in the end, they agreed to disagree.
"I just say Trump has done everything that he can to handle the virus," Halder said.
"Two-hundred-thousand people have died from it," Barron responded. "I think he could have done a better job."